ABOUT ME
Hello, I am Tarcan,
I'm an experienced UI/UX designer from Den Haag and now I'm currently looking for new challenges in design sector.

I have very deep experience in design sector with mainly focusing on UI / UX, complex mobile app / mobile game design and e-commerce & entertainment websites.
Also beside of my talents I'm supporting companies for creating brand new projects / ideas in order to generate large revenues in digital environment.
I have a valid work & residence permit for working in EU.
Btw, I've been started to learn Dutch these days.
Is het niet geweldig?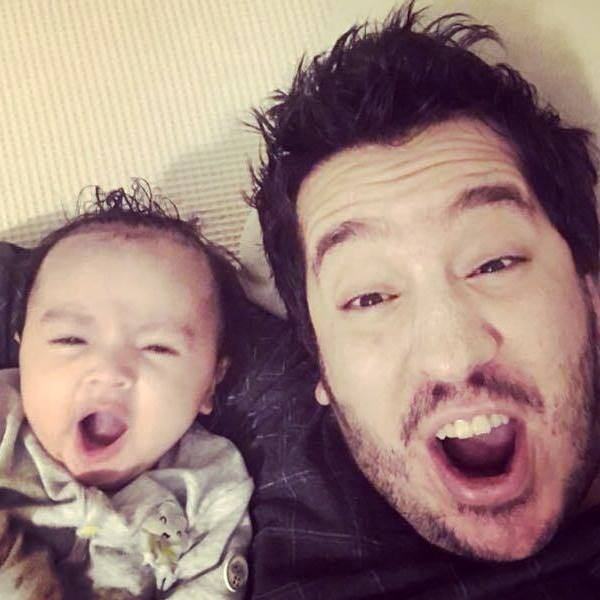 Download Resume
Personel Info
Name:

E. Tarcan Yönel

Birth Date:

16.04.1979

Address:

Lelystad / The Netherlands

E-Mail:

[email protected]

Language Skills:
English:

Fluent


German:

Basic


Dutch:

Beginner


Turkish:

Native Language



You can find my finished project details on portfolio section.
But if you want to see my UX process in more detail, please visit this link.
Kadir Has University / Istanbul / Turkey
Visual Communication Design

I've been graduated from Kadir Has University as the highest ranked student (High Honor Student) at the department & 3rd place on faculty in 2010.
Also I've attended English course for one year & joined some Erasmus programs / summer School which is held in Holland, Sweden & Austria.
Utrecht School of the Arts (Holland)
Mälardalen University (Sweden)
FH Joanneum University (Austria)

Boğaziçi University / Istanbul / Turkey
Computer Programming

I've been graduated Boğaziçi University at 3rd place on department in 1998 as a system analyst programmer.
Acunmedya & TV8 / Istanbul / Turkey


UI / UX Designer / Idea Creator
I was conducting all UX/UI process for e-commerce, entertainment web sites & mobile application designs (on ios & android platforms) & mobile game, Apple TV designs in Acunmedya.
Our mobile application and "my idea" Yan Ekran is downloaded by more than 3 million people all over the world and Lolo game reached over more than 2 million people on the market.
Also I was part of the brain team at my company for creating new ideas on the purpose of making profit for our television shows (The Voice, Got Talent, Survivor, Utopia etc.) & digital platforms.
My another idea is "the yellow room" (known as "the red room" in the Netherlands) made a really significant difference on The Voice and it's still part of the concept now.
Thanks to my ideas & projects, my company made huge sponsorship agreements & earned huge amount of money.
Additionally, I was responsible of corporate identity branding design (logo, business card, letterhead stationery etc.), designing printed materials (magazines, building / wall wrapping etc), preparing mailing, presentations, writing advertorial texts, creating social media ads.

Vatan Newspaper / Istanbul / Turkey


Web Developer / GUI Designer
I was responsible for designing Vatan newspaper & our additional magazines web sites and creating some printed magazines layouts, besides designing & programming promotion cd's with using lingo programming language, making banners & designing mailings.
I gave freelance support between 2005-2010 years to this company because of compulsory school attendance.

Dogan Holding & E-Kolay.net / Istanbul / Turkey


Web Designer & Front-end Developer
I took a big part of creating Turkey's leading portal website in terms of designing all portal pages & writing html codes.
Our sport, finance, woman & children portals reached out millions of people every month in Turkey. By the way, I was responsible about CNN Turkey web site & Doğan Group web sites with designing & writing html codes at Doğan Holding.

Effect Multimedia / Istanbul / Turkey


Web Designer
I was responsible for designing web sites for leading international firms such as Philips Turkey , Ford Turkey, Citibank Turkey, & Turkcell GSM operator.
High Honour Student / 3rd Place On Faculty


Kadir Has University / Istanbul / Turkey
I've been graduated Kadir Has University in first place at the department & third place on faculty in 2010.

3.rd Place On Department


Boğaziçi University / Istanbul / Turkey
I've been graduated Boğaziçi University at third place on department in 1998.

Full Scholarship


Montana State University / Montana / USA
Purdue University Indianapolis / Indiana / USA
I got the %100 scholarship from these universities thanks to my gpa.

Limited Scholarship


Coventry University / Coventry / England
I got the %20 scholarship from Coventry University thanks to my gpa.

These are my superpowers...
Do you need me?
All
Software Knowledge
Coding
Design Knowledge
E-Commerce Experience (B2C, B2B)
Mobile Design (IOS, Android)
Seo & Amp Page Compatible Designs
Digital Marketing & Consumer Psychology

You can check out my works from this section.
If you need more further information please feel free to contact me.

Mmm I think you need to ask something!
For your questions & feedbacks please fill out the form below.